"Side Effects" was the soothing summer celebration song that gave The Chainsmokers a sun-soaked vacation from the darker, more brooding 2018 tracks that they had released up until that point like "Sick Boy," "You Owe Me," "Everybody Hates Me," and "Somebody" featuring Drew Love. Dropping on July 27 2018 with the hot Pop chops of frequent collaborator Emily Warren, "Side Effects" has sizzled its way into a peak position of number 7 on the US Hot Dance/Electronic Songs Billboard chart, and warmed up ear drums with its funky house music eruptions. The Chainsmokers did us an even bigger favor and unleashed the "Side Effects" Remix EP with five flavorful versions provided courtesy of Fedde Le Grande, The Magician,
Nolan van Lith, Barkley, and Sly. Get ready to raise your excitement and lower your stress level with The Chainsmokers "Side Effects" Remix EP.
Side Effects – Fedde Le Grand Remix
For those lovely ladies and fancy gentlemen that have been waiting all week to turn their nearest nightclub into their personal catwalk and be eye candy with the perfect soundtrack to back them up—the Fedde Le Grande Remix of "Side Effects" is all you need to bring that vibe alive. Get the stylish sensation of "Side Effects "to maximize your need for fun, lifted up with shiny synthesizers that jumpstart your heart and bring the sensational sound of a high-end luxury Paris fashion show right into your car speakers, your iPod headphones, or even your home stereo.
The soundman responsible is Fedde Le Grandis, the Dutch record producer and house DJ from Utrecht who is the name behind the 2006 smash hit "Put Your Hands Up 4 Detroit," and the co-founder of Flamingo Recordings along with Raf Jansen and Funkerman. Fedde has kicked out eclectic electro remixes of large artists like Michael Jackson, Rihanna, Shakira, and Mariah Carey.
Side Effects – The Magician Remix
The second remix of "Side Effects" on this radiant EP is also the longest without feeling that way at 4 minutes and 16 seconds. It flows directly off of the Fedde Le Grande version seamlessly like it was mixed that way live in one of The Chainsmokers' swanky Las Vega residency parties. It has a welcoming clean approach, and marches its way right into your head, taking over, and stamping its keyboard glory deep into your dancing feet.
The Magician is the remixer from Brussels who pulled off this astonishing trick and has put out many hot releases like "Las Vegas" featuring. Ebenezer, "Slow Motion" featuring TCTS & Sam Sure, "Tied Up" featuring Julian Perretta, "SHY" ft. Brayton Bowman, "Together," and "Sunlight" ft. Years and Years. Oh, and there have been other beautiful remixes that The Magician has whipped out of thing air: "I Follow Rivers" for Lykke Li, "Rather Be" for Clean Bandit featuring Jess Glynne, "Faded" for Zhu, "King" for Years and Years, "Intoxicated" for Javeon, and "Happiness" for Sam Sparro.
Side Effects – Nolan van Lith Remix
Next up on the five-song "Side Effects" Remixes EP from The Chainsmokers comes the Nolan van Lith Remix that smashes in with a harder edge, without losing its cool and disrupting the steady flow that we've enjoyed thus far. Nolan gets our attention with a high-speed tempo and half-time beats crashing through with wild and free youthful enthusiasm jumping up and down inside this track. It also packs a huge punch with a monster drop that hits you like Godzilla and King Kong came to town.
The Detroit/Los Angeles remix doctor Nolan van Lith is brimming with talent with audio awesomeness that he was expanded for multiple memorable remixes for Kanye West & Lil Pump featuring Adele Givens "I Love It," Shaun Frank "Upsidedown" and "Let You Get Away" featuring. Ashe, Avicii "Silhouettes," Major Lazer "Know No Better," deadmau5 & Kaskade "I Remember" and Zedd, Kesha "True Colors." But Nolan van Lith's allegiance to making masterful music with Alex Pall and Drew Taggart has a longer history than just "Side Effect." He reworked "Sick Boy," "It Won't Kill Ya," and also co-remixed "All We Know" featuring Phoebe Ryan with Paris Blohm for The Chainsmokers.
Side Effects – Barkley Remix
Not Charles Barkley, not Gnarles Barkley—just Barkley the remixer, the sound switcher and the high and low pitcher who put his sonic splendor into "Side Effects" with an extremely catchy version that sounds like swimming underwater in outer space. With some chilly house and bass-driven thrills, Barkley's beat springs to life with a ridiculously infectious rhythm that gets in and out of you in just 2 minutes and 27 seconds—begging for a replay.
Barkley has given out originals tracks for your ears to feast on such as "Know Me," "Say" and "Ligona," and collabs like "Still Alive" with Mastrovita, and "With You" with Claremont. When it is remix time, Barkley has slam dunked with joints like "All My Tomorrows" by Mike Candys, "Higher," by Anton Liss & Andrew Rai featuring Philip Manning. For fans of Kyco, check out the work Barkley put in with him for the remixes of "Sexual" from Neiked and "Don't Wake Me Up" from ben Phipps.
Side Effects – Sly Remix
With the Sly remix of "Side Effects," we get a full feeling of closure, rounding out the EP with a beautiful breezy bang, that has a cool sound swishing through it that feels like whizzing through an empty tunnel at jet speed in a Ferrari. The last minute of the mix is stirred up with a powerful synth buildup that explodes into an EDM anthem that contains enough jolt for you to take a deep breath and let that thing spin back around to track one to do this all over again.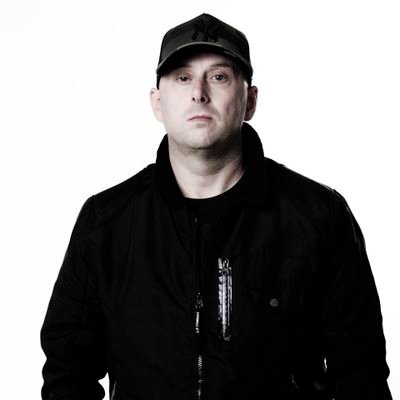 Not a lot seems to have been said about Sly at this moment. But if the top-notch sonic restructuring of "Side Effects" is any indication as to the talent of this remix maker, the Sly remix will be one we will be looking forward to with The Chainsmokers as soon as possible.