In the world of business, acquisitions usually make sense. For example, investment firms usually acquire other investment firms to keep growing and expanding in a logical way. Sometimes, however, acquisitions make little sense to the outside world but provide a lot of value for the involved parties. That is undoubtedly the case regarding SoftBank's acquisition of Fortress Investment Group. The $3.3-billion deal, which was approved by Fortress shareholders in July 2017, became official in December 2017. The question on many people's minds, though, is why a multinational holding conglomerate like SoftBank that focuses on tech and internet startups would have any interest in Fortress.
The deal between SoftBank and Fortress makes more sense when you consider both companies' histories. Each has consistently sought new areas to branch out into—and both have shown interest in rebranding themselves through the years too. When it was founded by Masayoshi Son in 1981, for example, SoftBank was a PC software wholesaler. Today, the firm owns stakes in more than 400 companies spanning a variety of services, including broadband, tech services, e-commerce, internet, fixed-line telecommunications and more. With the acquisition of Fortress Investment Group, it has boldly illustrated its intention of eventually becoming one of the largest investment companies in the world.

For its part, Fortress hasn't been quite as much of a shape-shifter as SoftBank, but the company has always shown its willingness to adapt and change to remain competitive. The firm was founded in New York City by CEO Randy Nardone and co-chair Wes Edens in 1998. Through the years, Fortress Investment Group built its business around real estate, hedge funds and private equity investments. Today, Fortress manages more than $40 billion in assets on behalf of more than 1,750 private investors and institutional clients across the globe. Despite the acquisition, the company is expected to continue operating in the same way.
Rumblings about a possible acquisition of Fortress started quite a while back, but SoftBank started its search as far back as two years ago. A group of investors at the company's Tokyo and London offices started hunting for a company to acquire that would allow SoftBank to work toward its goal of becoming a top global investment firm. They knew that for that to happen, the company would need a more institutionalized structure—one that would facilitate crucial investment activities like investor relations, trading and compliance.
In forking over $3.3 billion in cash to acquire Fortress, SoftBank now owns all of the company's outstanding shares. SoftBank paid a 39-percent premium to the share price, which resulted in shareholders receiving $8.08 per share. Even so, SoftBank will have little to nothing to do with the investment firm's daily operations; Fortress Investment Group will continue to operate as it did before, and all of its principals will remain on board. In acquiring Fortress, SoftBank clearly seeks to achieve the structure that it needs to move toward becoming a world-class investment firm a lot more quickly.
SoftBank isn't remaining hands-off for no reason. To overcome regulatory hurdles, the company had to agree to allow Fortress to keep managing its nearly $40 billion in assets. Indeed, SoftBank faced a lot of scrutiny from the Committee on Foreign Investments in the U.S., which oversees international deals like these in the interest of national security. The acquisition was further delayed by other transactions that SoftBank was embroiled in at the time, including the acquisition of Boston Dynamics, which was owned by Google's parent company, Alphabet, and the transfer of 25 percent in the UK's Arm Holdings into its investment fund, the Vision Fund.
Speaking of the Vision Fund, there was speculation about how it would impact the terms of the acquisition. However, those who are involved have stated that Fortress will operate alongside the fund—not in conjunction with it. With a valuation approaching $100 billion—at last count, it stood at $93 billion—the Vision Fund is the largest technology investment fund of all time. It enjoys support from many powerful backers, including Apple, Inc. and the government of Saudi Arabia, and it is run by Rajeev Misra. Misra once worked for Fortress but is now with SoftBank.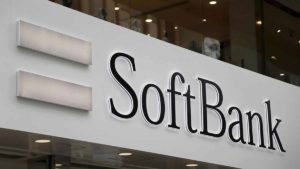 SoftBank's renowned founder and CEO, Masayoshi Son, has also taken steps to pave the way for the acquisition and other long-term goals. For example, following the inauguration of President Donald Trump, the CEO paid a visit to Trump Tower. There, he promised to invest $50 billion in the U.S. Trump returned the favor by singing the praises of SoftBank during a joint session of Congress in 2017.
SoftBank was founded by Masayoshi Son in Tokyo in 1981. Back then, the company specialized in the wholesale of PC software. Within about 10 years or so, the company had branched out into computer trade shows and computer magazine publishing. It really hit its stride and started its path toward ongoing success by acquiring a controlling interest in Yahoo! in 1996. It has remained largely focused on tech and internet startups since then, but the acquisition of Fortress Investment Group represents its first big step toward establishing itself as an investment services superpower.
The acquisition appears to have suited Fortress's goals, and the company is reportedly pleased about no longer being publicly traded. When it went public in 2007, it was the first private equity firm in the U.S. to be traded publicly. In interviews, however, Wes Edens has stated that the only big change from the acquisition would be no longer dealing with earnings calls. The co-chair stated in the interview, "We're rooting for being private. I'm excited about that." The company is also outspoken about its pleasure with being acquiring by SoftBank. "SoftBank is an extraordinary company that has thrived under the visionary leadership of Masayoshi Son," stated Edens along with fellow co-chair Pete Briger. Just as Fortress will help SoftBank to achieve its goals, it appears likely that SoftBank will be a major boon to the private equity firm now and in the future.
Click here to learn more about Fortress Investment Group.